Our Spotlight Author - Lea Schizas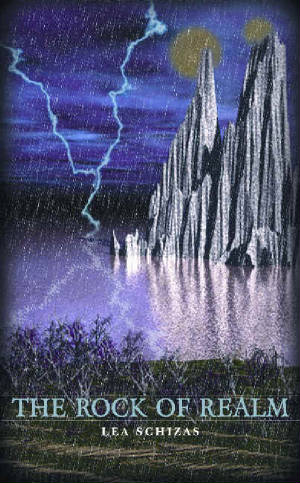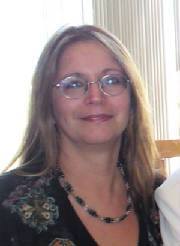 by Lea Schizas
Young Adult fantasy adventure
ISBN: 1-932993-08-8 (Trade Paperback)
Price: paperback -- $12.95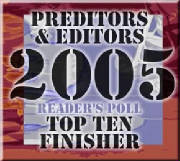 TOP TEN WINNER FOR COVER ART
The Rock of Realm:
Little did fourteen year old Alexandra Stone know how her day would end up. After playfully reciting a chant with her best friend, Sarah Breckenridge, the girls, along with Alex's pets Butch and Pops, find themselves transported to a new world.
If that wasn't bad enough, imagine her surprise to discover she is the princess to Rock Kingdom. Stunned and angered her parents kept this from her, Alex now faces another dilemma- how to get everyone back home safe and sound.
Hot on their trail are the Braks, skeletal creatures ordered by their master, Dread, to capture them at all cost. One more truth is revealed that forces Alex to make a decision. But will this decision in the end prove fatal for one of them?
The Rock of Realm is a fast-paced fantasy adventure suitable for all ages. But be warned- nothing is as it appears to be!
~Chapter Five~
LAROK REVEALS THE TRUTH
Alex stood, flabbergasted and confused, staring blankly at Larok.
"There must be some mistake. I am no Princess," Alex mumbled, feeling as if someone just knocked the wind out of her.
"I can vouch for that," Sarah added. "I've known her all my life."
"Have you?" Larok questioned with cynicism as he grinned, revealing perfectly aligned teeth. "Would everyone like something to eat?"
"Hold on, freak, you can't spring something like this and then expect us to…to eat? On second thought, I am a little hungry." Pops began to rub his stomach as it gurgled. He scurried towards the table.
"Why would you think Alex is a Princess?" Butch insisted, nearing Larok threateningly. "And I do want an answer!" He continued his stride; closer and closer he approached Larok. His smooth brown fur had prickled upwards, his tail flagged up and down with such fury that it was obvious he was not pleased with their host.
Larok stood his ground, his eyes never wavering from the challenging stare-down. The falls echoed musically in the room breaking the steady rhythmic panting coming from Pops and Jinx.
Finally, Larok raised his hands in defeat.
Lea Schizas is a multi-published award-winning author and editor.